Welcome!
Simplistically Living (previously Bargains with Brittanie) is PR Friendly. As a mother, wife, student, and blogger I am always looking for new products and services to introduce my family, friends, and readers to.
I am an experienced writer and have written many articles on budgeting, crafting, blogging, parenting, and more. I've partnered with many brands (big and small) over the years and I know exactly how to introduce a product or service to my readers in a way that will interest them.
Each and every collaboration is carefully examined to ensure it is a fit for my audience. I only feature brands/products that I feel will add to the overall quality of my site.
As my site has grown I have received an overwhelming amount of requests regarding free advertising. I take pride in the brand I have built and run my blog as my business. Therefore, I do not accept unpaid work. If you have a product, service, advertisement, giveaway, etc. you would like to share with my readers please let me know and I will be happy to share my current sponsorship rates with you.
Current partnership opportunities offered include:
Sponsored Giveaways (including individual and group giveaways)
Sponsored Posts
Gift Guide Features
Guest Posts (these are typically unpaid and reserved for bloggers only)
Social Media Promotions
Advertisements (text links, rich media, flat banner, etc.)
Brand Ambassador
Twitter Parties
Other opportunities will be considered
** A media & press kit is available upon request.
Please note at this time we do not offer product or service reviews in exchange for product. We do offer gift guide features throughout the year. Please email for more information.
Stats at a Glance
Facebook: 18,708
Twitter: 8,734
Pinterest: 76,728
Instagram: 3,573
Google+: 270
LinkedIn: 419
YouTube: 94
**Additional stats available upon request.
I have been featured on:
Buzzfeed
Country Living
Hometalk
I have also written on many other popular blogs including Kids Activities Blog, Totally The Bomb, and Skip to My Lou.
A Few Companies I've Worked With
You can check out past reviews featuring these brands and more on my Reviews Page Here.
I'm a Proud Member of: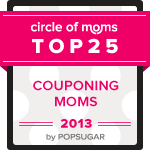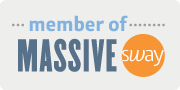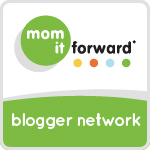 Advertising Policy
Anytime a business, product, or service is promoted it is considered sponsored content. Guest posting is reserved for bloggers only.
I do charge a fee in the form of payment or product for sponsored content. Please know that while blogging is my passion it is also my business and I simply cannot work for free. Please contact me for my current advertising rates.
Any compensation must be received before work is scheduled and performed (this includes written content, reviews, etc.).
Links linking back to a business, product, or service will be

"nofollowed"

to comply with FTC regulations and to maintain my Google authorship.
Sponsored content will be disclosed as such at the beginning or end of the publication. This is to comply with FTC regulations and to maintain my Google authorship.
Sponsors must provide high-resolution images to help facilitate sponsored posts (if a product is not being provided).
I love working with companies because it gives me the opportunity to share my honest thoughts and opinions with my readers. Word-of-mouth advertising is the best form money can buy and that is why working with a blogger is beneficial to you and your company. With that being said, I do only talk about products or services I would truly use in my home and would be beneficial to my readers. I do this because I want my reviews to be authentic and do not want them to feel like just another advertisement.
Looking to Guest Post? Visit my Guest Post Policy Page Here.
Ready to get into contact with me? Email me directly at brittanie@simplisticallyliving.com